Skills Development Tables
Trinity's Skills Development Tables list the skills tested in each part of the exam and suggest how to practise these skills.

Example Skills Development Table (extract)
Task 1 - Long Reading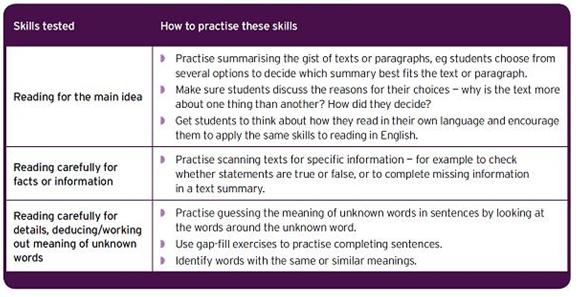 Library of Skills Development Tables
Select your ISE level and see what you can do to practise your skills:

ISE Foundation (A2)
ISE II (B2)
ISE III (C1)
Please note: ISE IV (C2) is available in a different format to ISE at CEFR levels A2-C1. Please click here for information on the assessment of ISE IV.