Music Tracks - musical pathways for young musicians
Music Tracks is an innovative new programme for young musicians who learn in whole-class and small-group environments. It aims to inspire them, right from when they first pick up an instrument, to explore the work of musicians and composers from the world around them. It promotes creative and collaborative music-making through exciting repertoire and resources, setting young learners on the road to becoming lifelong music-makers.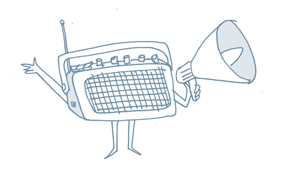 Music Tracks is made up of two strands:
First Access Track is a package of materials supporting whole-class music, instrumental and vocal teaching. It includes a wide range of original music, backing tracks and resources.
Small Group Tracks are exams and resources for small-group learning. They are designed to follow on from First Access Track, but are equally suitable for learners who did not begin their learning through First Access Track.
For more information about Music Tracks, please click here to download the latest version of the syllabus.
You can either hold your own Music Tracks exams via our Examiner Visit Scheme or enter into one of our participating public centres. To find out more about how to enter please see 'Enter for an exam'.