Take your Home Office approved Secure English Language Test (SELT) at our Sheffield Centre, with tests available weekly at a time that suits you. Trinity SELTs are approved for applications to UKVI for visas, UK visa renewal, British Citizenship, Settlement, and Leave to Remain.
You can book your preferred date, time, and level of test for your UK visa requirements below. If you're unsure what test you need, you can find more information about UKVI here.
Trinity SELT Sheffield centre
The Trinity SELT Sheffield centre is located at:
Learn for Life Enterprise, 241-243 London Road, Sheffield, South Yorkshire S2 4NF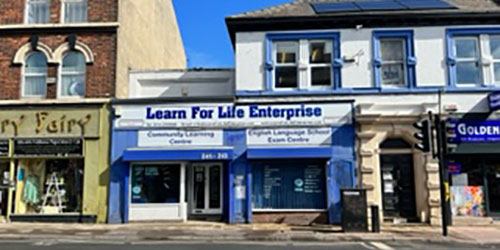 Find your way to Trinity SELT Sheffield with Google Maps.
Prepare for your test
Trinity has many resources available to help you prepare for your exam. Depending on the exam that you need to take, you can access study guides, materials, and practice activities tailored to your learning needs.
Extra products to help you
Exam Protect and the Trinity GESE App can be purchased when booking a SELT exam or purchased separately by contacting our Customer Service team on 0333 358 3183.
Exam Protect - Exam Protect is an optional service that can give you more flexibility and peace of mind before sitting your Trinity SELT GESE Grade 2 (A1), Grade 3 (A2), or Grade 5 (B1) exam. Exam Protect gives you two advantages at the same time:

One resit of your SELT exam at the same level, at no extra cost, should you not pass your test.
One reschedule of your exam to a new date and time of your choice, with no further admin charges, if requested up to 24 hours before the test day.
Trinity GESE Study App - The Trinity GESE Study App is an on-the-go study tool. Designed by English language experts, the App covers all areas of study required for the GESE Speaking and Listening test at Grade 2 (A1), Grade 3 (A2), or Grade 5 (B1). The digital App can be accessed through an iPhone or Android mobile or tablet device and can help you to:

Practise your speaking and listening skills
Improve your vocabulary
Practise your grammar
Sheffield SELT preparation course provider
If you are interested in attending SELT exam preparation classes before you take your test, please find your local Sheffield SELT Preparation Courses below.
LEARN FOR LIFE ENTERPRISE - SHEFFIELD
To see a full list of Approved Service Providers click here.
Sheffield Immigration Advisors
If you require independent and qualified advice to help and support you on your visa/Citizenship Immigration journey you can speak to your local immigration advisor below.
IMMIGRATION ADVICE SERVICE (IAS) - SHEFFIELD
To see a full list of Immigration Advisors click here.
Why choose Trinity?
Trinity English language tests are very good at promoting effective learning because they reflect the way English is used in real life outside of the exam room. But that's not the only reason to book your SELT test in Sheffield with Trinity College London.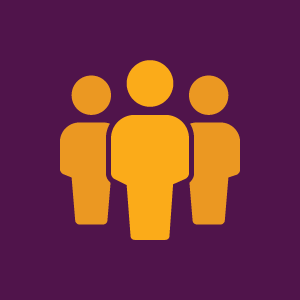 Real-life accredited examiners
Trinity College London uses human examiners to run SELT tests. This allows for more flexibility than computer adapted tests do.
Convenient location
Our Sheffield SELT centre is conveniently located a short walk from the train station on London Road - you can choose the exam date and time that fits your schedule.

Learn more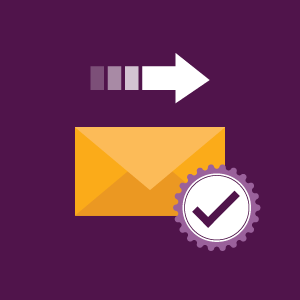 Digital Certificate
To ensure fast and secure delivery we issue digital certificates to candidates through the Accredible platform.

Learn more