Trinity's innovative new digital music theory exams test the same knowledge as the paper exams in an engaging way, making full use of online music notation software directly in your web browser.
This page provides an overview of the types of questions to be found in the digital exams. The notation editor is a custom version of flat.io – you can visit their website to find out more about the software.
When you book your exam, you will have access to these practice materials for the full 28 days before you need to take your exam.
Try out the new software yourself
Experience the new web-based modern music notation software yourself to see what it will be like to take a Digital Music Theory exam.
The exam is divided into sections, and you can jump to any question simply by clicking it in the left hand navigation:
Please note that these are familiarisation examples and not actual test content.
In the exam, you can answer the questions in any order, and also reset an answer if you want to start again.
As with the paper exams, the digital test includes a range of question types. Here are some examples:
Multiple choice
This is commonly used for pitch and rhythm questions, as shown in these examples: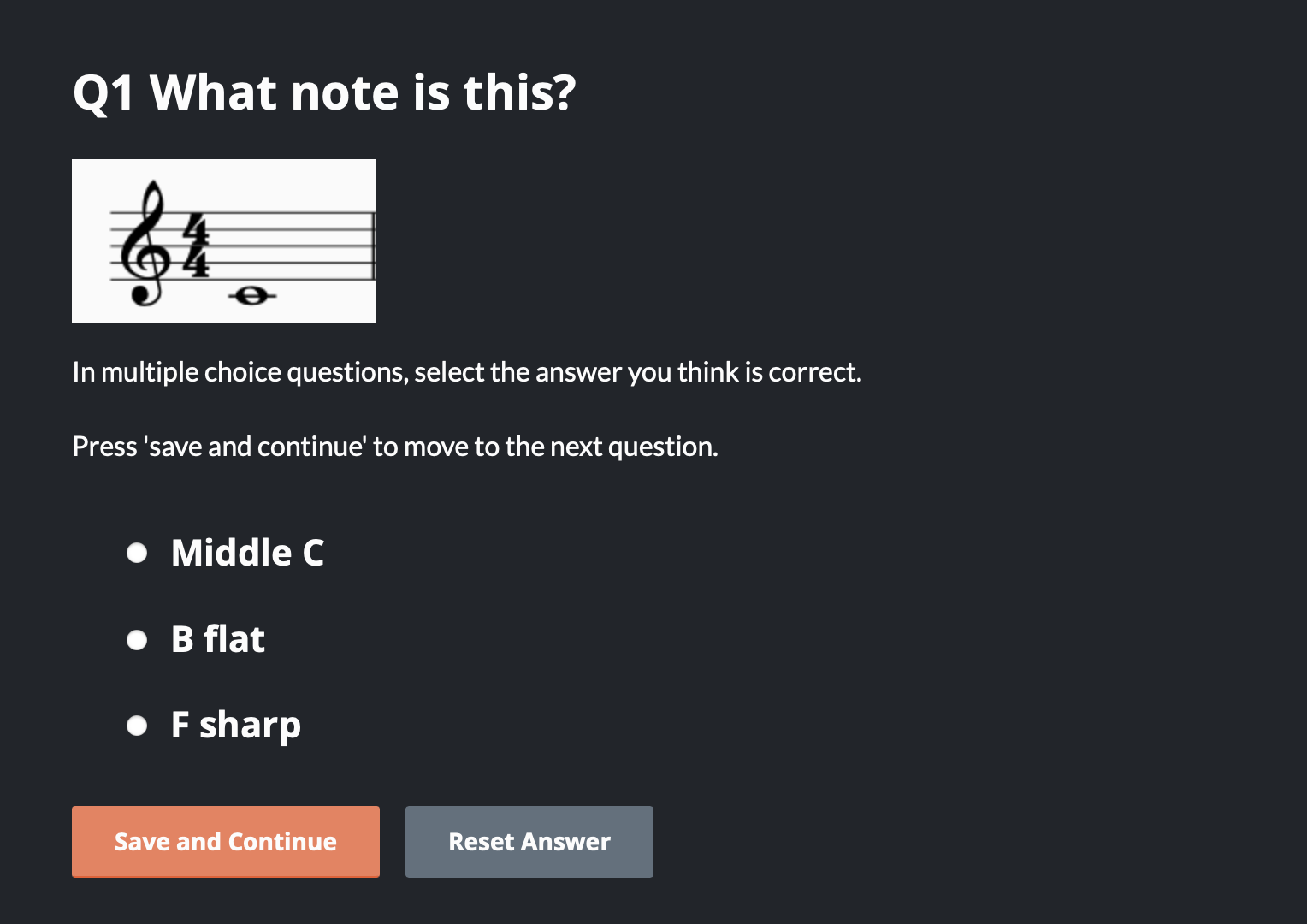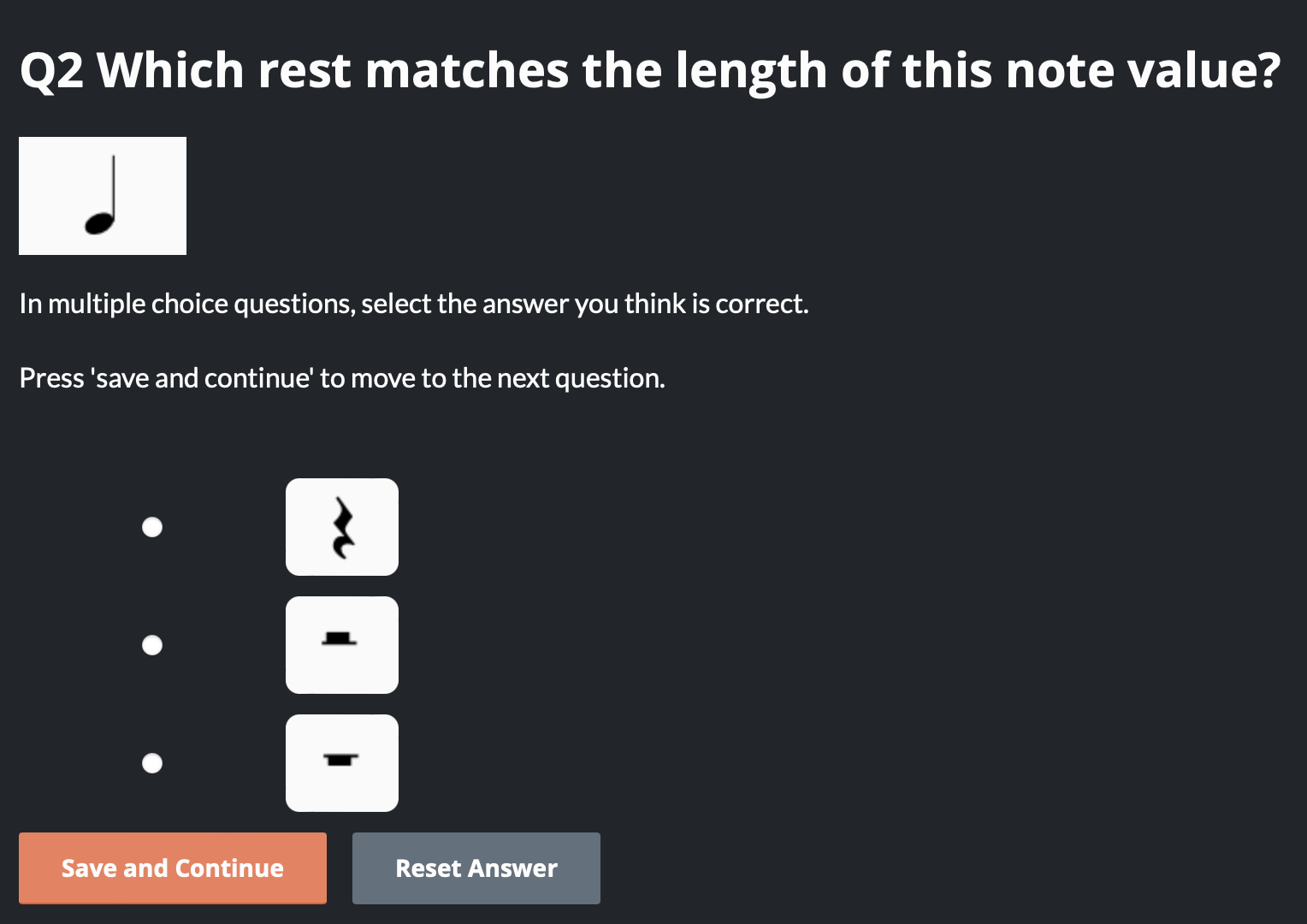 Short answer
This is often used to test knowledge of musical words and symbols.
Notation entry
At every grade, there are questions which require using the intuitive notation editor to input music – it's as easy as point and click. First, let's look at entering notes and rests:
Add a crotchet F and a minim E to complete this bar.
Try this out for yourself on our practice page
Rests can be entered in the same way, and there are options in the same toolbar for entering accidentals.
The Dynamics toolbar contains markings such as p, mp, f and also gradual markings such as cresc. and hairpins:
Add dynamics to the example below.
Try this out for yourself on our practice page
The Articulation toolbar contains options for accents, slurs and similar markings:
Now for key signatures and time signatures. There is more than one way of adding these, so we'll show you both.
Add the key signature for G major to the treble stave below.
Change the time signature in this example to 2/4.
Answering questions on a short piece of music
Lastly, there are analysis questions, which involve looking at a short piece of music and answering questions about it.
In the written exam, there are some questions which require annotating the score (eg putting a circle around a particular note or adding a chord symbol). In the digital exam, no annotations to the score are required. Instead, these are rephrased as text questions, eg 'List two bars that contain syncopation' or 'Specify which bars contain a sequence'.
Please note that in the exam, questions will test the same content as the written papers in the existing syllabus from 2009. Samples of those can be found on this page.
Proctoring
In order to ensure the integrity and security of the exam environment, candidates are required to enable their computer camera and microphone for the duration of the exam. Click here to visit our Proctoring Guide for Digital Theory exams which explains how this data is processed, and how to get set up for the exam.