SESSION DRUMMER KATE WILKINSON TALKS THROUGH THE BASICS OF TUNING YOUR KIT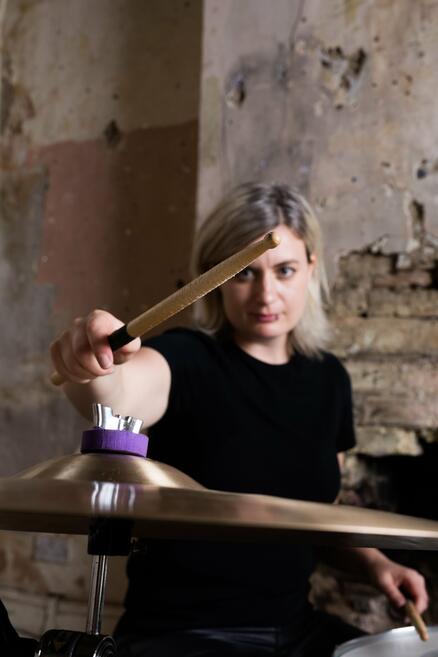 Kate is a super charged rock drummer and educator based south of Croydon, Surrey. She has been drumming and performing for 20 years and has over 7 years live touring experience with successful female Ramones tribute band "Ramonas". Together they performed many festival dates, gigs and headline tours all over Europe and in the USA.
In 2016 Kate wrote a series of articles for drummer magazine about the art of confidence and performance anxiety, which is a specialism she coaches musicians on. She has also facilitated workshops for Royal Holloway uni students on a similar subject. Having worked over the years for many different drum tuition services and music colleges, Kate now runs her own successful all ages drum teaching business called 'make me a drummer!'. She is passionate about passing on good technique whilst keeping learning fun! Playing wise, Kate currently drums for Electro rock singer Tara Rez (The Duel) and singer/songwriter Erika.