The new performance diplomas syllabus adds more than 1200 works to Trinity's already extensive repertoire lists. In this series we'll be showcasing a few of these new additions to help introduce candidates to the new repertoire.
ATCL
Mikolajus Čiurlionis The Sea, Cycle of Small Landscapes, nos. 1, 2 and 3
Listen on Spotify
Performed by Aldona Dvarionaité
Born in Lithuania, Čiurlionis (1875-1911) not only composed music in his short lifetime, but painted over 300 works as a leading figure of abstract art, as well as writing many literary works and poems. Čiurlionis considered himself a synesthete; experiencing colour and music in a uniquely linked way. Many of his paintings bear the names of musical pieces: sonatas, fugues, and preludes. He created a series of three paintings called Sonata of the Sea in the same year as The Sea, Cycle of Small Landscapes were composed and it is likely that both art forms influenced each other.
"The series [of paintings] Sonata of the Sea, Allegro, Andante and Finale lets us feel an inner link with his music work, The Sea: Cycle of Small Landscapes for Piano." (Yumiko Nunokawa)

The 2012 film Letters to Sofija directed by Robert Mullan gives viewers a better understanding of the composer's life. Exploring his relationship with his wife Soija Kymantaite and his mental illness, the film could help performers have a deeper knowledge of the influences on his work.

Čiurlionis' compositions could be used by candidates whose programmes include folk songs, chromaticism or nature symbolism in music. The above painting can be representative of various aspects of the music. When listening to The Sea, a cycle of small landscapes, consider how Čiurlionis' painting relates to the music.

The three movements of the work are challenging, as you might expect at diploma level, and are representative of the composer's style in various different ways as a leading figure in abstract art and symbolism:
1st movement: quasi-serial methods, rhythmic ostinato, atonal harmony
2nd movement: melancholic essence of Lithuanian folksong, with unresolved melodic fragments and shifting tonalities
3rd movement: fiery and impetuous, with complex rhythms and shifts of metre
LTCL
Emma Lou Diemer Toccata for Piano (1979)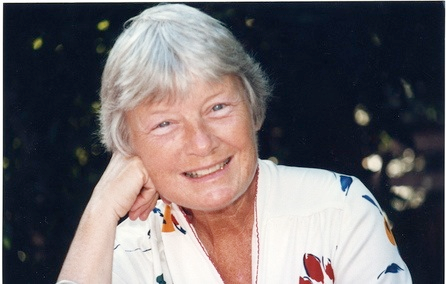 For a performance of Toccata for Piano by Matthew Weissman, listen to this YouTube video whilst observing the score:
http://www.emmaloudiemermusic.com/page/page/6385943.htm
Performed by Matthew Weissman
Emma Lou Diemer is an American composer, born in 1927, who studied with Hindemith and Bernard Rogers and was named 'Composer of the Year' by the American Guild of Organists in 1995. Her compositions encompass many styles – during the 1970s whilst at the University of California she was involved in electronic music and avant-garde instrumental techniques (e.g. multiphonics, pitch-bending and flutter-tonguing, as in the Trio for flute, oboe, harpsichord and tape, 1973).

If your programme is based around more contemporary piano works, performing the works of Diemer may appeal to you. This particular piece is full of energy and excitement, using harmonics and playing inside of the piano, extended techniques not often associated with examination pieces. In interview, Diemer herself said that she explores "the idea of repetition and [the idea of] using the piano in a more coloristic, rather than a contrapuntal way" (Claire Larue Wachter). Viewing different performances of the piece on YouTube can give you an idea of the unique ways that Diemer uses the piano in her music.
FTCL
Vítězslava Kaprálová Sonata appassionata, op. 6
Listen on Spotify
I. Maestoso
II. Theme and Variations
https://www.operamusica.com/artist/vitezslava-kapralova/photo/134731
The Kaprálová Sonata Appasionata was written in 1933, when the composer was 18. Her story is an interesting one, with her rising to become a respected female composer during the inter-war period and ending tragically early at the age of 25 with tuberculosis. Kaprálová began composing at the age of nine at the Brno Conservatory in her home country of the Czech Republic. Notable during her years at the music establishment, the composer conducted her own graduation work of her composition, Piano Concerto in D Minor, op.7. In Paris she studied conducting with Charles Münch and composition with Martinů. Kaprálová was so influenced by Martinů with whom she shared a unique relationship, that her last words saying, "It is Julietta", were taken directly from one of Martinů's operas. Largely forgotten since WWII, her prolific output, with its fresh and bold ideas has only started to be rediscovered in the last few decades.

The Sonata Appassionata is a substantive work in two principal sections: Maestoso and Theme and Variations. While the first movement follows the classical sonata form, the second movement 'Theme and Variations' with six lyrical miniatures, is characterized by harmonic subtleties.

Perfoming Kaprálová's Sonata Appasionata in your performance diploma, could sit alongside pieces featuring polytonality, impressionism or other composers whose work was heavily influenced by the First and Second World Wars.

"Piano compositions arguably represent the best of Kapralova's music which abounds in fresh and bold ideas, humour, passion and tenderness, and is imbued with youthful energy." (Carla Hartl)