Piano
Flexible graded exams encouraging pianists to play to their strengths

The music you want to play
Learners progress in their own musical style by choosing from lists of pieces carefully selected by our piano experts, including specially commissioned pieces by contemporary composers.

The performer you want to be
Our performance-grounded technical work and supporting tests are specifically designed to develop learners' skills through the music they play.

The recognition you deserve
Candidates are assessed through an externally regulated and internationally recognised exam system, with a 140-year heritage that you can trust. They can gain UCAS points for Grades 6-8.

---
The Piano 2018-2020 syllabus
The new Piano syllabus is valid from 1 January 2018 to 31 December 2020.


New performance pieces at all levels, encompassing a wide range of musical styles
New technical work exercises at all levels, covering key areas of technique
Duets may now be selected from Initial to Grade 3
Pieces are only divided into groups at Grades 6-8; in the other grades, pieces can be chosen freely from the list
Revised own composition, aural and improvisation requirements

Get a taster of some of the pieces and exercises from the 2018-2020 syllabus by downloading a free sample booklet. Including specially commissioned pieces by contemporary composers, the booklet gives you free pieces and exercises across a range of grades and musical styles.

Download your free sample booklet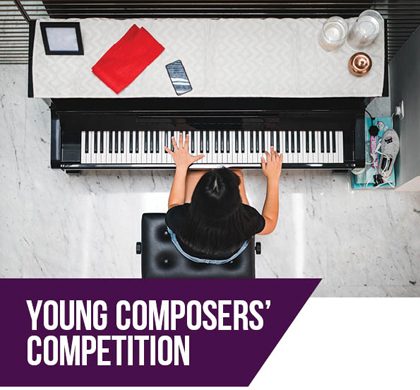 Register your interest
Stay up to date with news about the new Piano syllabus, publications and professional development programmes, as well as giveaways and offers.


Register your interest
Enter for a Piano exam
There are two ways to book an exam:
Download an entry form here and send it with the full fee to your local representative, or


Book online using Trinity's new music booking service - this is currently available at selected UK centres only. The service permits booking and payment online, and the ability to choose a date at the point of booking.
You should read the syllabus requirements carefully before your exam. If you do not meet all the relevant requirements, the examiner may refer your exam result to Trinity's London office for review and marks may be deducted. Please see Information and Regulations and Syllabus infringements for more information.


Supporting Piano publications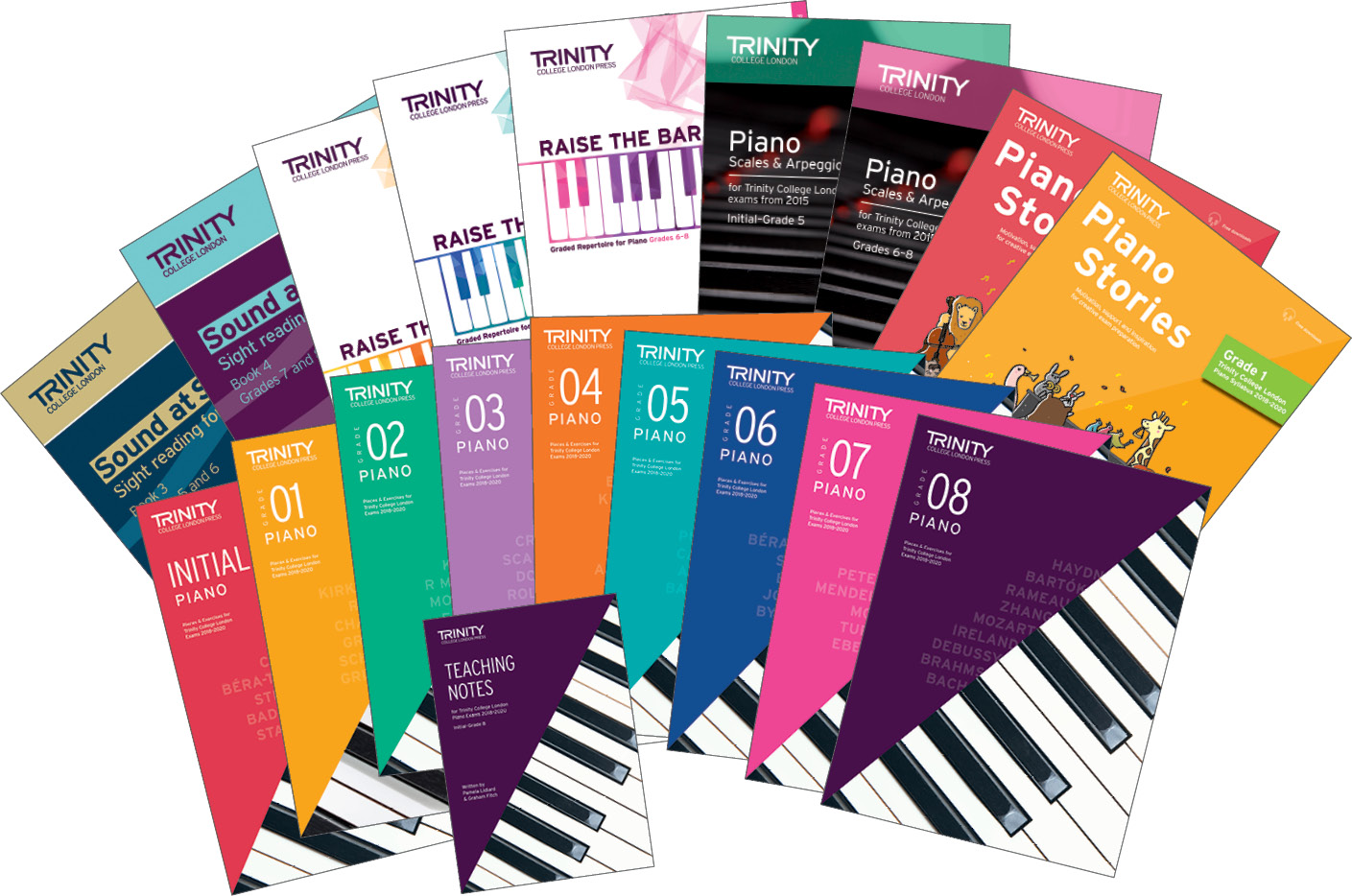 The following are available at your local music retailer or via our online shop:
Visit our online shop
Syllabus support
Digital resources are available to support learning, including advice and content on:
Pieces, performance and technique
Supporting tests
Technical work
You can access:
Bite-sized videos to support the syllabus
Practice resources for learners
Tips for teachers


Visit our Music Resources site
Further information
Full details of entry procedures and exam regulations can be found in our Information & Regulations booklet.