Qualifications that allow students to shine
Our story began in 1872 with the founding of Trinity College of Music. Five years on and we had created the world's first ever graded music exams and changed music education forever. We have continued to set standards ever since. Governments, industry bodies, and universities worldwide now recognise our regulated qualifications.
We promote both the development of technical skill and a musician's creative identity. Trinity's approach has inspired many musicians, from the cascading strings of Mantovani to the powerful Afro beats of Fela Kuti, plus modern singer/songwriters like Patrick Wolf. One of the greatest 20th century violinists – Sir Yehudi Menuhin – also served as our President. Our mission remains to inspire teachers, learners, and the wider music world.
Support that allows you to focus on the music, not admin
We want to help you to focus on your students, rather than facing administrative headaches. We run a smooth exam booking process at every stage and provide an easy-to-use booking portal. Our team are ready in person on the phone or via email and social media should you have any questions or require support.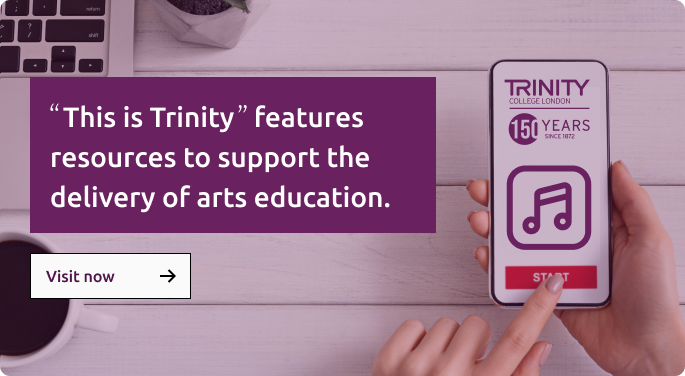 "I had a great experience with the Trinity team when entering my students for digital exams, they got back to me quickly, were very patient and went out of their way to help."
Stephanie Johnson, singing coach
Free music ebook packs
As a part of our 150-year anniversary celebrations we are sharing free downloadable instrument e-book packs to give you a flavour of the kind of pieces, exercises and audio that Trinity provides teachers and candidates, via our TCL Press books and ebooks.
It's our way of saying thank you to teachers and learners in our anniversary year.




We are Trinity. We are here to provide you with a better experience of graded music assessment and customer service. So, whether you are a music teacher, Head of a Music Service or a music school, why not talk to us today?
"Trinity College have been exceptional with all procedures for exam delivery. Communication and requests with regards to queries have been resolved and addressed promptly."
Anne Bergin, deputy head of music services