Three of Trinity's experts, Benjamin Loh – performer, teacher and Steinway Artist from Singapore, U-Jin Lim, music academic from Malaysia and Kinwai Shum – performer and Steinway Artist from Hong Kong each give their top tip on preparing your piano performance diploma programme.
Explore a range of styles and genres
Benjamin Loh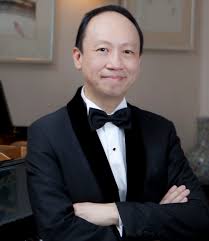 The planning of one's recital programme is akin to planning a food menu. Ideally, there should be contrast in taste and texture from dish to dish. Similarly, in choosing one's recital repertoire, one should aim at providing contrast in mood, colour and texture among the pieces. For example, one could start with a light contrapuntal piece by J.S. Bach or Scarlatti, followed by a more dramatic Beethoven work, followed by a lyrical Chopin piece, and ending with a jazzy Kapustin piece. The combinations are limitless, but ultimately, one should use one's imagination to create a programme that engages the listener.
Tell a Story with your Programme Selection:
U-Jin Lim
With a huge amount of diverse piano repertory at our disposal, we have the chance to create programme based on themes. It must be stressed that any programme constructed must be balanced: the works must show a combination of different tempi, tonality, tonal colours and textural considerations. Whilst it is relatively easy to construct a chronological theme i.e. a work from each historical period of music – Baroque, Classical, Romantic and Modern, we might wish to explore further. Herewith are some suggestions of thematic programmes for ATCL – works that show some link or relationship to the stated "Theme", instead of being based on musical periods.
Voyage to Italy: A piano recital
Bach – Italian Concerto

Liszt – Spozalizio and Sonetto del Petrarca 123 from the Années de pèlerinage, 2nd year (Italy)

Rossini – Selected piano pieces such as Petit Caprice or Prelude inoffensive.
The programme suggested above allows us to explore different periods, genres and styles but all works presented maintain some link with the theme of 'Italy' throughout.

Another suggestion, would be a more reflective programme, collating works composed with the topic or reference to 'Night':
Music for the night: A piano recital
Beethoven: Moonlight Sonata, Op. 27 No. 2
Chopin: Nocturne in B, Op. 9 no. 3
Debussy: Image Book 2, "Et la lune descend sur la temple qui fut" (and the moon descends on the temple that was)
Sculthorpe: Night Pieces
There are, of course, a multitude of other examples but I hope these suggestions could give you some ideas of how to make an interesting thematic programme, telling a story to the audience and reflecting your own personality as a performer.
Play to your strengths
Kinwai Shum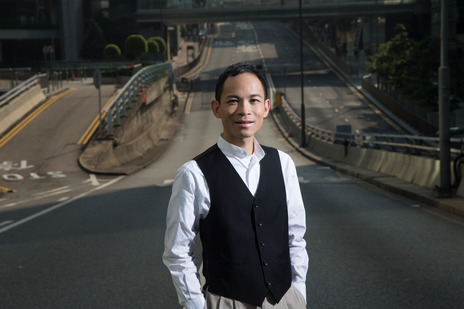 The wide range of choices of repertoire allowed in the syllabus invites not only exploration of new styles, genres and pieces for students, but teachers as well. A teacher must have knowledge of many of these works listed, and the recipe for a successful performance of them. And they must know their student well. Does the student possess the technical facilities to meet the challenge of the piece? Will they be able to project the character or the mood of the piece? Or even better, do they have a kind of connection with the piece, emotionally, intellectually or both? Of course, there should be a variety of styles in the programme as a whole, but all the works chosen should show the best qualities of the student.
Biographies
Benjamin Loh
A native of Singapore, Steinway Artist Benjamin Loh is on the piano faculty of the Nanyang Academy of Fine Arts and the LASALLE College of the Arts, and also maintains an active private teaching studio. Loh studied at the Manhattan School of Music, where he graduated with a Master of Music in Piano Performance. He holds a Special Recognition Award by the Ministry of Information, Communications and the Arts (MICA) for his contributions to the Singapore National Arts Council.

U-Jin Lim
U-Jin Lim is currently Trinity's Regional Academic Consultant for the South-East Asia region. He assisted in the formation of the undergraduate music programme at the Cultural Centre of University Malaya in 1998, where he taught piano performance and theory of music for over a period of 12 years, as the department's Head of Instrumental Studies and course leader for Music Theory. He holds a postgraduate degree in Music Education from University Malaya and a B.Mus from the University of London where he studied piano and composition.

Kinwai Shum
Pianist and Steinway Artist Kinwai Shum teaches at the Hong Kong Academy for Performing Arts and the Hong Kong Baptist University, and is an Honorary Artist-in-residence of the Education University of Hong Kong. In recognizing his musical achievements, he was presented the Certificate of Commendation by the Secretary for Home Affairs, the government of Hong Kong in 2008, and the Distinguished Young Pianist Award by the Hong Kong Piano Music Association in 2009. He is the awardee of the 2013 Ten Outstanding Young Persons in Hong Kong.