Trinity regularly blogs on a variety of subjects, from news and useful test tips to more in-depth articles and research.

Whether you're a student, teacher, performer, retailer or examiner, you can stay ahead on the subjects that matter to you. You can also sign up for free email alerts, so you never miss an update.

Visit register your interest to keep informed, or you can subscribe directly to each blog.

Music
This topical blog keeps you up to date on everything musical at Trinity with regular news from around the world, information about our syllabuses and publications, and useful performance and exam advice for students and teachers alike.

Rock & Pop
The Trinity Rock & Pop blog looks at the origins and development of the popular musical genres featured in the Trinity syllabus, as well as musical legends who have led the way. It provides a wealth of practical advice from industry insiders for aspiring musicians.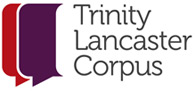 Spoken Learner Corpus Project (SLC)
SLC is a collaboration between CASS (Corpus Approaches to Social Sciences) at Lancaster University and Trinity College London. The project aims to create a large corpus of learner (and examiner) speech for use in a wide range of research contexts.