Qualifications for teaching English
With two billion people expected to be using or learning English by 2020, the need for teachers with high quality, internationally recognised English language teaching qualifications has never been greater.
Trinity's position as a leading provider of international qualifications for TESOL teachers (Teaching English to Speakers of Other Languages) means that these qualifications are ideally placed to meet your professional teaching needs, no matter where you are in your teaching career. Courses leading to Trinity qualifications are delivered by over 100 validated course providers worldwide. Contact providers direct to find out about course fees and dates in your area.
Keep informed
To keep up to date with the latest TESOL news from Trinity, please register your interest here. Meanwhile, browse our website or download our TESOL factsheet to find out more.
Recognition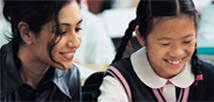 Trinity's TESOL qualifications are accepted by employers worldwide. They are also welcomed by the British Council for new and experienced teachers in their accredited teaching organisations in the UK, and in their own teaching centres worldwide.
Specialist Qualifications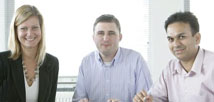 Trinity offers a range of qualifications tailored to meet the needs of English language teachers, such as business English teaching (Cert IBET), teaching young learners (TYLEC), or teaching with technology (CertICT). Many of these are offered in partnership with other specialist organisations.
Joint
Qualifications
Trinity also designs a range of Joint Certificates in TESOL to meet the needs in methodology and language development of teachers in particular countries or regions. Please contact us for more information.
Support
Visit our online support platform for validated Course Providers to access syllabus support materials, teaching and delivery resources and discussion forums.