Qualifications for teaching English
The need for teachers with high quality, internationally recognised English language teaching qualifications has never been greater.
The role of English as the pre-eminent language of professional and social exchange between speakers of other first languages is likely to grow, while two billion people are expected to study and learn English in the next decade.
Trinity is a leading provider of qualifications for teachers in Teaching English to Speakers of Other Languages (TESOL). We have been validating courses and awarding qualifications, for over 30 years, and ours are among the most widely recognised and respected in the industry.
Teacher training qualifications to suit you
Whether you are starting out on an English language teaching career, or looking to step up to a more senior teaching or management post, Trinity has a qualification for you.
Trinity qualifications are widely recognised by employers and education authorities around the world. There are over 100 Trinity validated course providers offering a range of both full and part-time TESOL courses worldwide. Each centre has different course dates and sets its own fees, so please contact individual centres to find out more information on a course that is appropriate for you.
Keep me informed
To be kept up to date with all the latest news from Trinity College London, including syllabus updates, events and new products, please register your interest.
CertTESOL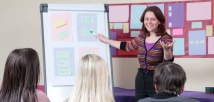 The Trinity Certificate in TESOL is an initial teacher training qualification that will equip you with the basic skills and knowledge to take up a first post as an ESOL teacher.
DipTESOL and FTCL TESOL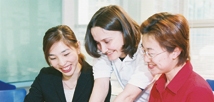 The Trinity Diploma in TESOL is a qualification for experienced teachers of ESOL, designed to encourage the development of professional knowledge and expertise and refine practical teaching skills.
The Fellowship Diploma in TESOL Education Studies is a qualification for experienced TESOL professionals and senior practitioners designed to recognise achievements such as programme and product development.
Please see links to left.
Specialist Qualifications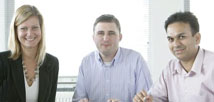 Please see links to left.
Recognition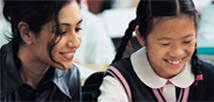 Trinity's TESOL qualifications are accepted by employers worldwide. They are also welcomed by the British Council for new and experienced teachers in their accredited teaching organisations in the UK, and in their own teaching centres worldwide. More information...
Support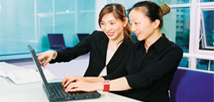 Visit our online support platform for validated Course Providers to access syllabus support materials, teaching and delivery resources and discussion forums.
Lifelong Learning Sector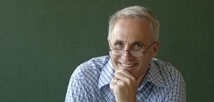 Offered in the UK only, Trinity offers a top up PTLLS qualification tailored to those working in the lifelong learning sector.