ESOL English language qualifications
(English for speakers of other languages)
Trinity ESOL qualifications are recognised internationally as reliable evidence of proficiency in English.
Our exams assess and promote the skills needed for effective communication in real life. They're available to individuals, schools and colleges in more than 60 countries.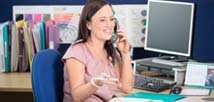 SEW tests speaking and listening in a work context.
For people about to start work or who have just started – 4 levels available, from intermediate to advanced (B1 to C1).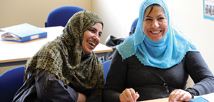 Tests speaking, listening, reading and writing.
Award and Certificate qualifications for adults learning English in the UK – 5 levels available from beginner to advanced (Entry 1 to Level 2).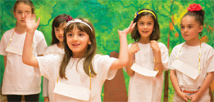 Promotes language learning through drama, music and performance.
For children starting to learn English, aged 3-12 – a group award.
Test trialling - get involved and help develop Trinity exams
One of the ways Trinity ensures the quality of its exams is to test trial them before their general release. Benefits for participating schools, teachers and students include practice tests, an examiner report and feedback sessions. Find out more and apply