News
Piano Stories: new piano tutor books for teachers and students
23 April 2018
We're delighted to announce a new piano book series, now available from Trinity College London Press. Piano Stories supports Trinity's Piano 2018–2020 exam repertoire books to provide teachers and beginner students with a range of creative musical activities to enhance their preparation of pieces for their exam.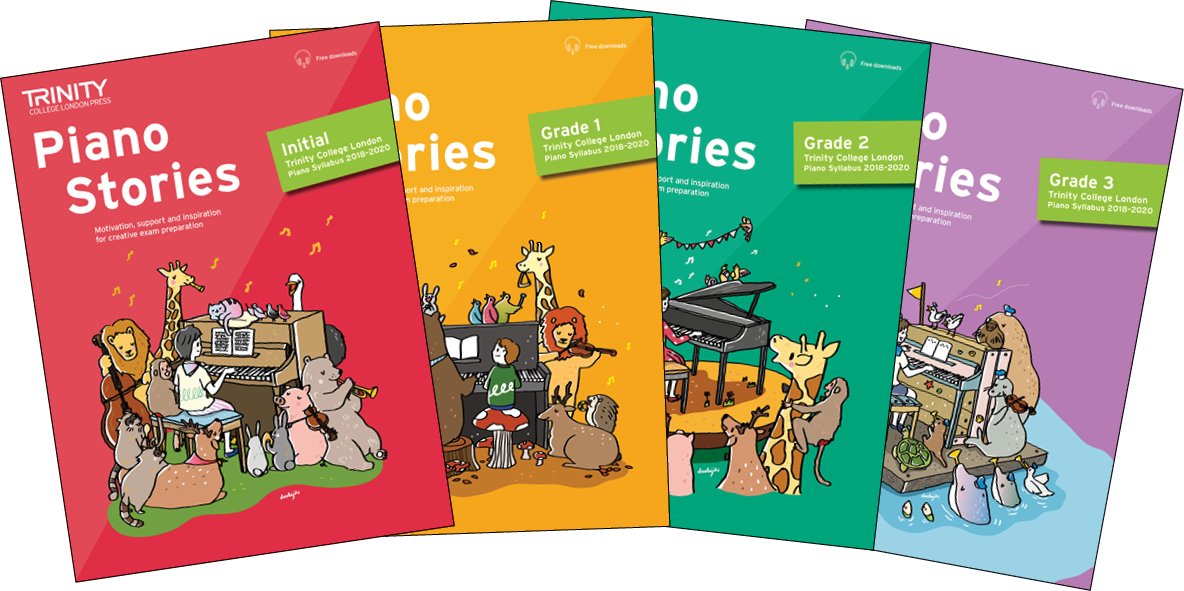 Books in the series are available for Initial–Grade 3, cover every piece in Trinity's 2018–2020 piano exam repertoire books (Initial–Grade 3), and are accompanied by free, downloadable backing tracks. Beautifully illustrated in full-colour throughout, the books feature technical exercises, educational games, teacher-student duets, and a range of activities to encourage learners to explore, experiment with, and approach the music they are learning in a new way.

'We're really excited to bring Trinity piano teachers and students this new support material. We hope the activities will spark the imagination of beginner piano learners, and give teachers creative and interesting ways of getting their students excited about the pieces they're learning. The ideas included are by no means exhaustive, though, and we'd encourage teachers to use these books as a starting point for engaging their students in music learning' – Ulrike Lucht-Lorenz, Trinity College London Press' Head of Music Publishing.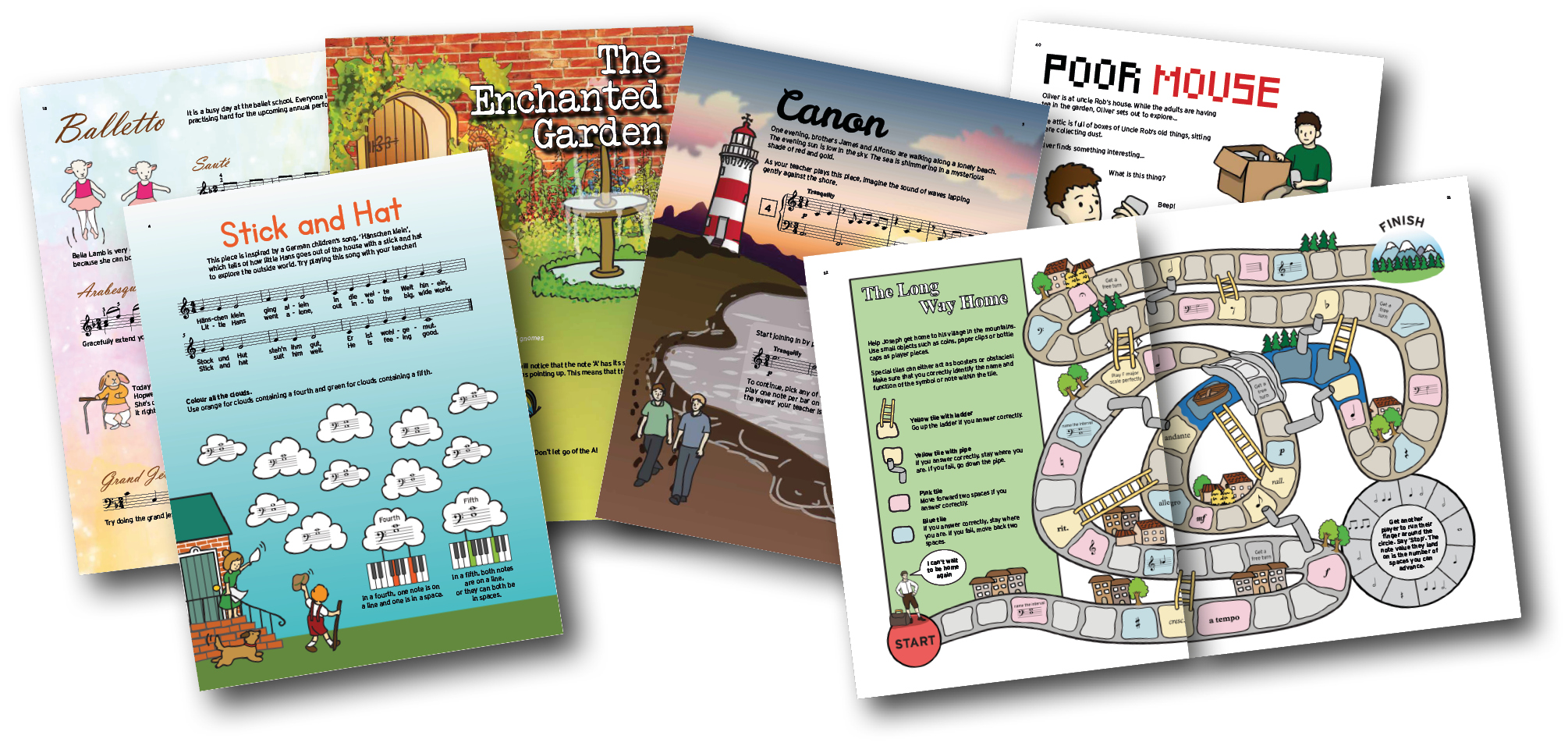 The books are priced between £9 and £12 and are available in our online shop, or from music retailers worldwide.