News
Music Education Expo a great success!
10 February 2014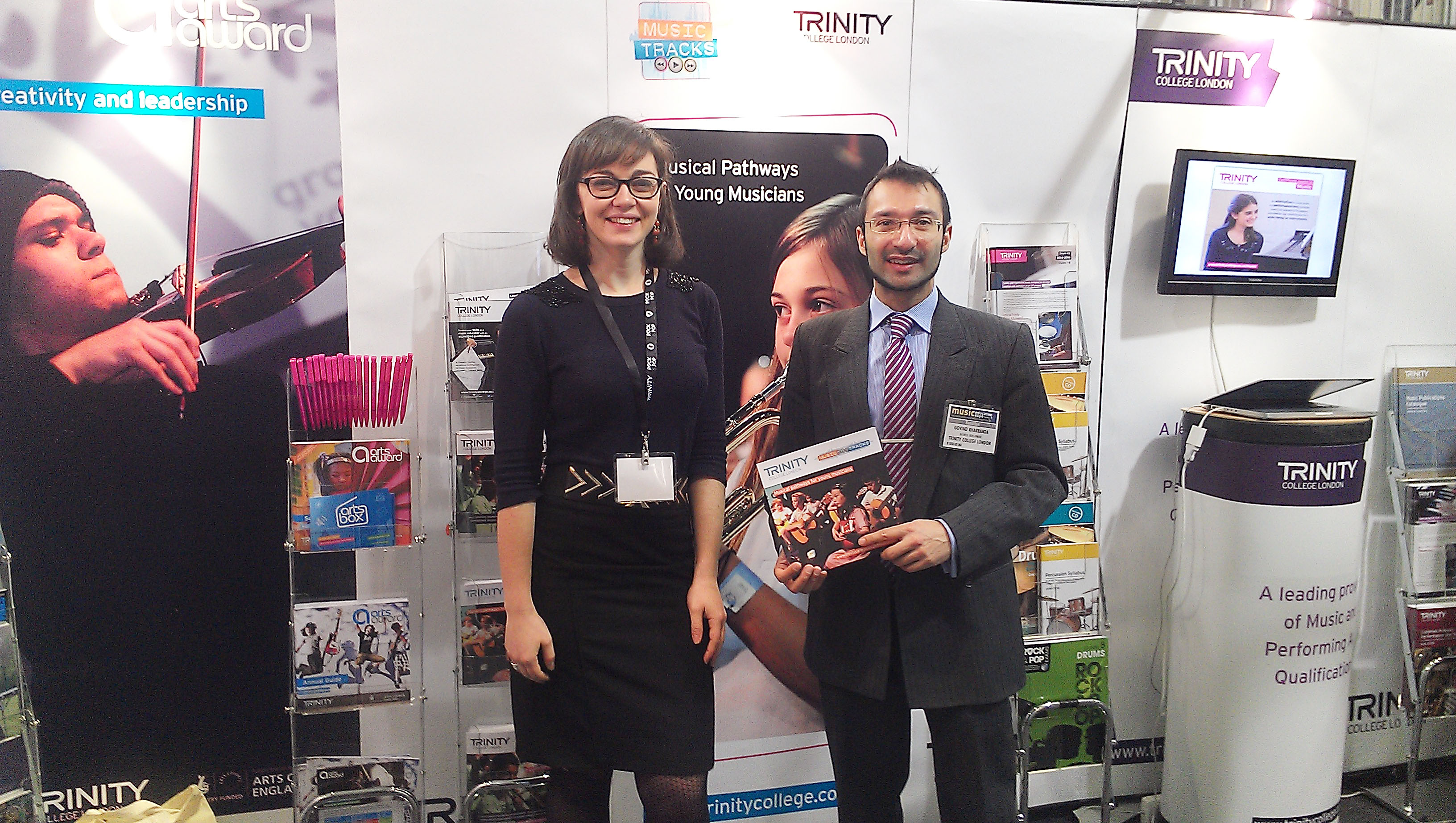 Trinity's UK & Ireland team headed over to the Barbican Exhibition Centre on the 7 & 8 February to take part in the Music Education Expo, the largest music education event in the UK. The team had a great weekend and enjoyed meeting an array of musicians, teachers and learners from all over the UK.
Music Education Expo competition winners
We are pleased to announce the winners of our 2014 Music Education Expo books giveaway competition. The lucky winners will be posted a full set of the Trinity repertoire books of their choice.

Congratulations to the winners:

Anna Tabor from Brighton
Helen Selwood from Hazlemere
Philip Shepherd from Worcester
Louise Robinson-Woledge from Salisbury
Amy Wright from Aston

Thanks to everybody who entered the competition.