News
Young Scottish Musical Theatre Performer of the Year 2013
21 February 2013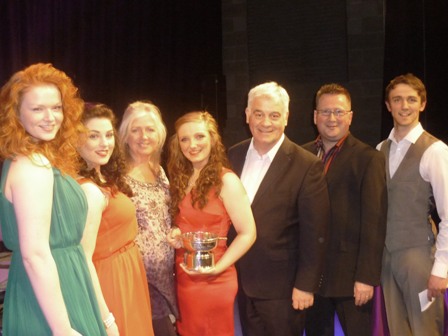 This competition, now in its second year, is organised by Graham Dickie who is the Director of the Musical Theatre Course from The Dance School of Scotland at Knightswood. The school has a long history of taking Trinity's Musical Theatre exams and last year students performed a fifteen minute abridged version of their solo performance from their Trinity College London Musical Theatre Diploma examination at the Edinburgh Festival Fringe.
Entries are now open for Scottish students in full-time training at a College for the Performing Arts in the UK and aged between 18 and 20 to enter for the Young Scottish Musical Theatre Performer of the Year 2013 Award, which is organised by The Singers Company.
To enter, visit the Singers Company website and fill in the application form. The closing date for entries is 28 March 2013.
There are two rounds to the competition:
Preliminary round: Saturday 6th April before a judging panel of industry professionals.
The Final: Saturday 18th May in the SECC, Glasgow, where the winner will be decided by the votes of a professional judging panel and the live audience at the Singers Company's concert "The Magic of the Musicals."
The winning student will receive a prize of £500 and the Young Scottish Musical Theatre Performer of the Year trophy and the runner-up will receive a prize of £100.
Pictured are, from left to right, Kara Swinney, Kirsten Whitfield, Claire Moore, Jennifer Neil (2012 winner), Billy Differ, Ken Alexander, Ewan Black(2012 runner up)
Relevant Pages