News
Trinity appoints new distributor for music publications
25 January 2013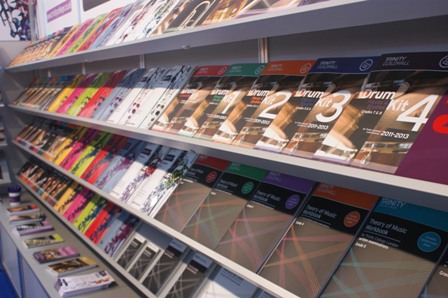 Trinity College London has changed the arrangements for the distribution of its music publications. Trinity's full range of music publications will now be distributed by Music Distribution Services (MDS), a worldwide music distributor based in Mainz, Germany.


Shops will now be able to order all their supplies of Trinity publications from MDS directly. Retailers will also benefit from the ability of MDS to bundle orders of Trinity publications with other publishers' books — for example, publications from Schott Music, Universal Edition, Peters Edition and Boosey & Hawkes — as MDS carries the largest range of titles of any distributor in Europe.
Music teachers and students can now buy all Trinity music books, including the Rock & Pop range, from their local retailer or from a new Trinity online shop at www.trinitycollege.co.uk/shop. The online shop will be run on Trinity's behalf by Boosey & Hawkes, who will also take orders over the phone. Rock & Pop downloads will continue to be sold through the Faber Music online shop on the Trinity Rock website www.trinityrock.com.
Trinity has put into place these new arrangements to ensure its publications are distributed more effectively around the world as they continue to grow their publications business.
Sarah Kemp, Chief Executive, Trinity College London said, 'Trinity is growing, and our collaboration with MDS gives us the opportunity to increase the worldwide coverage of our publications and exams. The new relationship also means that it will be easier and more cost-effective for retailers to stock our titles. Our students will benefit immensely from being able to buy all the music they need for their Trinity exam from just one place.'