Location: United Kingdom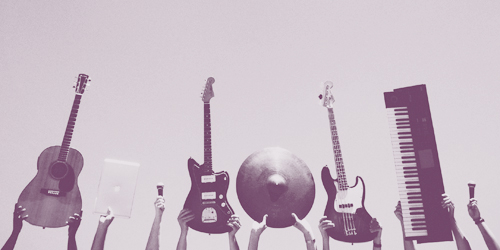 Overview
Teach Through Music is a Greater London Authority (GLA) funded partnership project between Trinity College London, Trinity Laban Conservatoire of Music & Dance, University of Greenwich, Sound Connections, Guildhall School of Music & Drama and Barbican designed for Key Stage 3 (KS3) music teachers in Greater London.
This is a particularly challenging area of the national curriculum for teachers due to the wide variation in musical experience and ability in students in this age group (11-14). Activities for teachers are spread across one academic year and include workshops, courses, live music and cultural events as well as online mentoring and community development.
Background
Teach Through Music follows a practical approach to professional development for music classroom teachers with activities focused on engaging workshops, short courses, supportive online mentoring and a community of practice and resource creation.
The project was scheduled to start in September 2014, and was commissioned by the GLA's School Excellence Fund in response to research findings indicating that Key Stage 3 Music, without a structured curriculum, can suffer from unsupported leadership, poor musical outcome, and a small take up of the GCSE music exam. Studies suggest that some classroom-based music lessons are too word-focused and unmusical, and the project therefore seeks to create development opportunities through greater musical engagement, helping participants to make music itself the 'language' of the classroom.
Trinity Laban pitched successfully to deliver the scheme, and assembled a team of established and experienced organisations to manage and deliver its various parts. The resulting programme offers a varied menu of development and training options, involving a wide variety of delivery partners and cultural organisations.
The project
Teach Through Music is based on a cascading system of mentoring 'fellows' who work with classroom teachers, to create a community of practice for discussion and dissemination hosted on a dedicated online learning platform. Trinity College London provided the IT and strategic know-how which underpins this unique portal. The portal is also home to a bank of valuable resources developed through related workshops and courses, in addition to regular teaching materials.
These materials will continue to be hosted on the online platform after the scheduled life of the project in order to provide an online library which can be accessed by all music teachers.


Teach Through Music - 2016 evaluation report
by Professor Martin Fautley, Birmingham City University