Judy Speyers - Obituary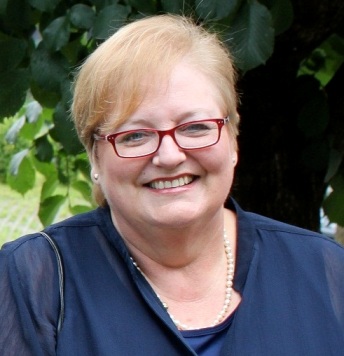 Judy Speyers died on 15 November after a short battle with cancer. She had been the Trinity representative in Port Elizabeth and the southern Cape region for 11 years.
Judy was one of those unflappable people who just got on with the job. She was never one to be in the limelight, rather she was there to encourage and assist so many others. Apart from her Trinity work, Judy was involved in the Eastern Cape Philharmonic Orchestra's Music Investment Project, helping less fortunate musicians develop their talent. She and her husband, Leslie, were also members of the Gilbert and Sullivan Society. Judy devoted her life to music and musicians.
Judy and Leslie will be fondly remembered by many of the Trinity examiners for their incredible hospitality – they were always entertaining examiners and many others in their home.
In a fitting tribute to Judy, there were over 300 people at her funeral. Guy, her youngest son, a professional musician in Austria, played a movement from a Bach cello suite as part of the service.
Judy is survived by her husband Leslie, two sons, Mark and Guy, daughters-in-law Mary-Anne and Angelika and two granddaughters.
Here is a short tribute to Judy from Sonja Raymond, a colleague and a friend:

Judy was the most positive and inspiring person I knew. That is no exaggeration. It is probably a gross understatement.

Her positive nature shone through in her beautiful facial expressions. She was seemingly tireless. Never complained, which was disturbing because when she fell ill we knew just how much strain she was burying deep inside, while showing the world a positive face. And she did take strain, holding down and building, two demanding jobs. She seemed to do little else apart from work, eat & sleep. Nothing was too much effort. And in spite of this, her family was of the utmost importance to her and she saw them whenever it was possible to go abroad. The development children were almost family too and her nurturing was evident in their achievements. She loved her music.

Although we were colleagues for about 12 years, Judy and I became friends. She also embraced my daughter, Leigh, who was studying at Rhodes in Grahamstown and Leigh adored her. She always welcomed us with open arms. But then Judy always welcomed everyone with open arms. She was such a warm, loving person and will leave a permanent gap in our lives. Everyone who knew her loved her.